Announcing: Tailgate 2022
"Great Lakes, Great Gardens"
Featuring Private Garden Tours
Zeeland, Grand Haven, Grand Rapids & Kalamazoo, Michigan
June 24-26, 2022
Thanks to all who registered and attended
our Virtual Hosta College on March 19, 2022.
There were 1061 registrants!
If you were unable to attend the full program, click the button below
to find each speaker and a link to that presentation.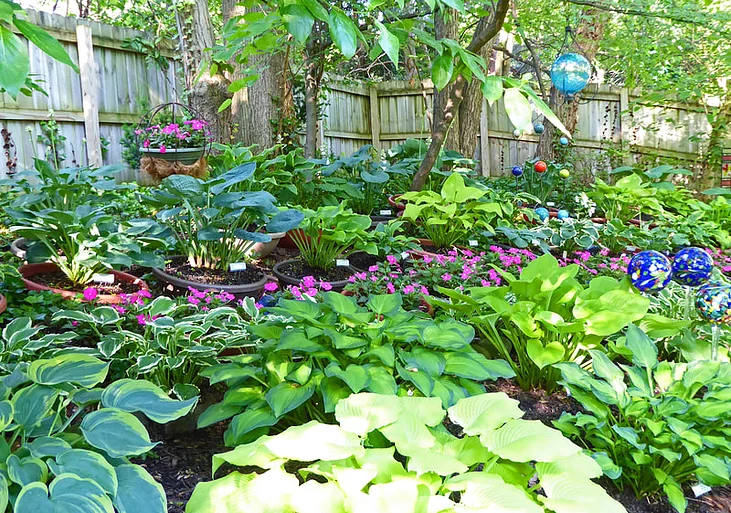 Members of the GLRHS,

What an exciting day March 20, 2021, was for hosta lovers and gardeners in general. Despite the handicap of Covid conditions, our Region 4 GLR was able to present a wonderful Virtual Hosta College 2021 experience across the country. We had viewers from not only our own Region, but from New England, the Mid Atlantic and southern states, crossing the Midwest, and from Minnesota to Montana. Also, viewers tuned in from the UK, Netherlands, Germany, and Canada. We had over 600 folks register for Hosta College 2021.
Thank you to our GLR Board and phenomenal Tech Team for the production of this educational Hosta College adventure. From all early accounts, it appears our audience certainly enjoyed the day!
Unfortunately, the GLR Tailgate event that was to be held in Indianapolis, IN, had to be canceled due to the uncertainty of Covid restrictions. We look forward to the days ahead when we will be able to host our normal "LIVE, In-person" Hosta College, and be able to resume our Tailgate gatherings once again.
Check back to this website frequently for any upcoming events and announcements.

Sincerely,
GLRHS Board