For presentation links, scroll down to the presenters below.
Welcome
Although Hosta College will be more abbreviated in nature this year, we are sure this will be a rewarding experience for all as we utilize the Zoom Video Conferencing Platform. We are hosting six wonderful teachers who have prepared educational and interesting virtual presentations. There is no charge for this event. The classes run back to back, with a five-minute break in between. Please refer to the schedule and registration info below.
| | |
| --- | --- |
| 9:00 | Welcome |
| 9:00 – 9:50 | Chris Wilson, "Hosta Diseases: Bacterial Infection vs Nematodes". |
| 10:00 – 10:50 | Steve Inglish, "Home Landscaping for Wildlife". |
| 11:00 – 11:50 | Sandy Wilkins, "The Arctic and Antarctic: To the Ends of the Earth". |
| 12:00 – 12:30 | Lunch |
| 12:30 – 1:20 | Noah Schwartz, "Hosta from Bare Root and Tissue Culture Liner". |
| 1:30 – 2:20 | Bob Solberg, "Growing Hostas in Containers from My Nursery to Your Garden". |
| 2:30 – 3:20 | Gale Martin, "Incorporating Natives into Existing Hosta Gardens". |
| 3:30 | Thank you and Closing |
Meet our amazing educators.
Each of our educators brings years of expertise to Hosta College to share with you.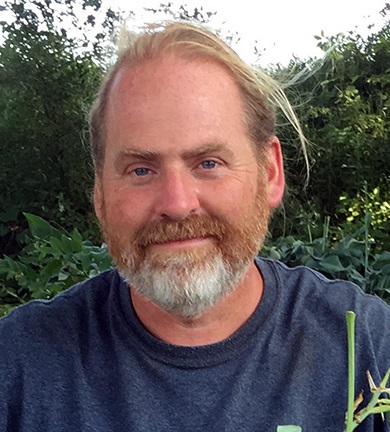 "Hosta Diseases: Bacterial Infection vs Nematodes", with Chris Wilson.
Class Description:
Chris will show pictures of the similarities and differences of leaf symptoms for bacterial infection and nematodes in hostas. He'll talk about the treatment and management of bacterial infection in the garden along with some suggestions for handling nematodes.
Background:
Chris has a keen scientific bent and, over the years, has often carried out studies of hosta diseases. He has been a keen advocate particularly for informing people about Hosta Virus X. With a DVD he created, Chris detailed images of HVX-infected plants, discussed ways to prevent the spread, and gave advice about keeping HVX out of the garden. His extensive knowledge covers bacterial infection and Nematodes which he will explain.
---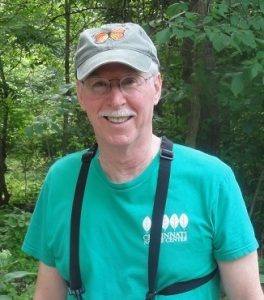 "Home Landscaping for Wildlife", with Steve Inglish.
Class Description:
Steve will be discussing the importance of integrating native habitat into our home landscapes. How can we make this happen and what are the benefits? Recommendations and resources will be provided as well as information on certifying your yard as a wildlife habitat.
Background:
Steve Inglish, BS, MS is a long-time Cincinnati Nature Center volunteer and team leader of the Nature Center's butterfly monitoring program. He serves as a National Wildlife Habitat Ambassador and is an Ohio Certified Volunteer Naturalist. He has delivered pollinator and habitat-related talks for audiences ranging from garden clubs and churches to the Cincinnati Nature Center, Civic Garden Center, and the Midwest Native Plant Society.
---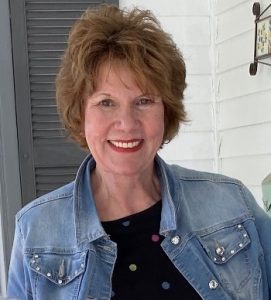 "The Arctic and Antarctic: To the Ends of the Earth", with Sandy Wilkins.
Class Description:
We will travel from one end of the earth to the other and explore the white garden in the south to the blooming tundra in the far north. The whole earth is filled with beauty and living things…top to bottom. Let's visit the ends of the earth together.

Background:
Sandy, a long-time shade gardener, has held many offices in local and national garden and Hosta groups. She is the Mother of Hosta College and now enjoys sharing her two great loves: gardening and teaching Bible Studies.
---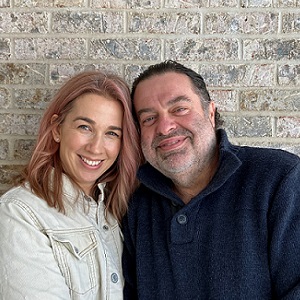 "Hosta from Bare Root and Tissue Culture Liner", with Noah Schwartz.
Class Description:
Noah explains the process of producing tissue culture and bare root on the wholesale or large supplier side.
Background:
Noah's passion for gardening began in high school when a Future Farmers of America (FFA) program was offered. After high school, Noah enrolled in the New York Botanical Garden School of Professional Horticulture where he fell in love with both hostas and daylilies. Soon, he found an interest in hybridizing both. Eventually, he became the head grower for a retailer in New York, and following that, for a grower in New Jersey. Then in 2016, Noah took a position as Director of Growing at a large wholesale greenhouse in Grand Rapids, Michigan.
---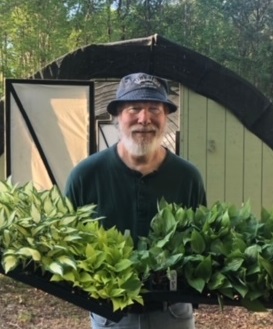 "Growing Hostas in Containers from My Nursery to Your Garden", with Bob Solberg.
Class Description:
Bob discusses using nursery production principles to help you grow bigger and healthier hostas in containers in your garden. He'll touch on the right soil mix, watering, and fertilization, as well as siteing in the garden and overwintering. Bob shares which hostas make the best container plants. It should be fun and informative.
Background:
Bob is the owner of Green Hill Farm Inc. one of the leading introducers of great new hostas. He has hybridized over 100 introductions and is a nationally known speaker on all things hosta. Also, he publishes the "Green Hill Gossip" and the "Gossip Jr." Bob is the co-founder of the American Hosta Growers Association and is a current board member. He is the Director of the Dixie Regional and is the American Hosta Society Historian.
---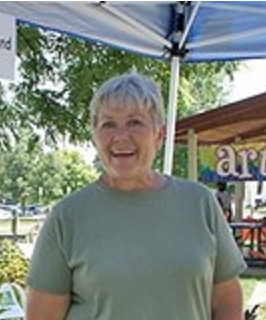 "Incorporating Natives into Existing Hosta Gardens", with Gale Martin.
Class Description:
Find planting inspiration for spring! Join Natives in Harmony Nursery owner, Gale Martin, to learn how to select the best plants for inclusion in your hosta plantings while building a beautiful year-round habitat with a unique sense of place. Pairing hostas with low-maintenance native perennials is an easy way to add variety, color, and the ability to support local wildlife without completely renovating your existing garden.
Background:
Gale has served on the boards of conservation and education non-profits such as the Ohio Prairie Association, Appalachia Ohio Alliance, the Headwaters Outdoor Education Center, and the Olentangy Watershed Alliance. Before retiring, Gale was the Executive Director at the Marion County Historical Society. Prior positions include the education specialist for the Morrow County Soil and Water Conservation District as well as a naturalist at the Mount Gilead State Park.
Back to the top of the page